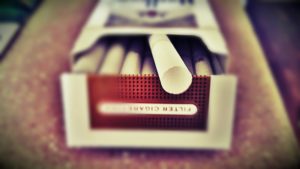 Germany is the largest cigarettes producer in Europe. The country produced 167.7 bn pieces in 2016 what makes it the frontrunner in the EU. According to numbeo.com, the average price per 20 pack of Marlboro is 6.30 euro. From the end of 2014, the harmonized index of consumer prices (HICP) representing cigarettes and published by Eurostat rose by 14,5 percentage points.

The second place was taken by Poland as, according to 2016 data, the country produced 98.5 bn pieces. Currently, the price of 20 pack of Marlboro is 3.55 euro. Following the end of the 2014 year, the HICP grew by 11,3 p.p.


Serbia is also one of the biggest cigarettes producers in the EU. The year 2016 brought 34.6 bn pieces. At present, 20 pack of Marlboro costs 2.54 euro. Since 2014, HICP for Serbia rose by 20,1 p.p.

We carried out a correlation analysis using the automated selection of variables and we obtained a few intriguing results.
The results after the correlation analysis using ExMetrix
In Germany, the harmonized index of consumer prices regarding cigarettes is strongly correlated with another index describing hospital services. As is well known, smoking is harmful and it requires high expenditures on medical services.


As for Poland, it turned out that harmonized index of consumer prices representing cigarettes is strongly connected with the level of employment in the Polish business sector (the data come from the Central Statistical Office of Poland). The higher the employment is, the more the index increases. Cigarettes are not the cheap entertainment in plain view.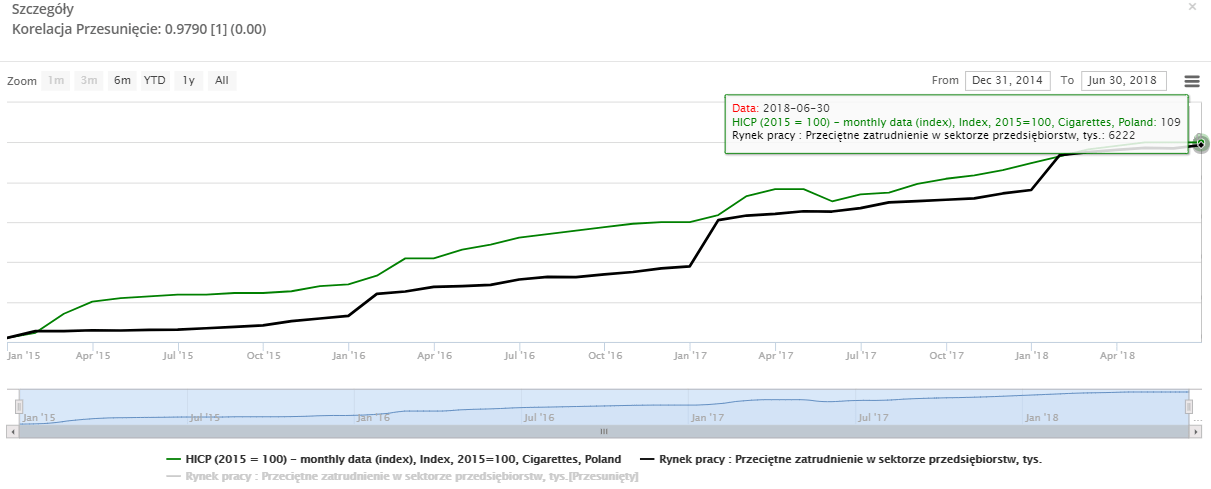 Concerning Serbia, we found out that the index describing the level of prices of cigarettes is strongly associated with another harmonized index of consumer prices representing restaurants, cafés and dancing establishments. Both cigarettes and any high-quality eating house can be expensive and may be considered to be luxury goods.
Sara Swierczek