Mail orders and Internet sales gain popularity among European nations. Since 2010, the volume of mail order and online purchases have progressed by over 75.4 percent over the whole European Union. What is it like in specific countries? Read in the further part of this article.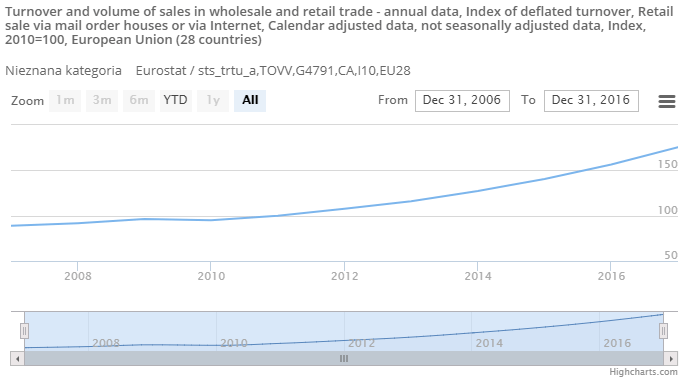 Sales via mail order and Internet have been growing in France, and this tendency is likely to remain during the next years. Nowadays the online purchases or mail orders index accounts for 126.8 percentage points. It has increased by 26.7 percent since 2010.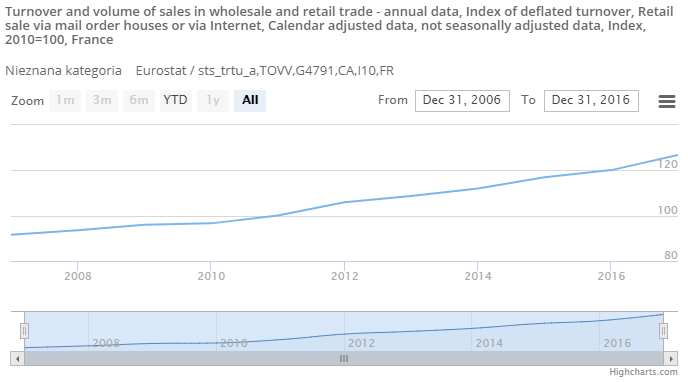 Germany comes before France. The Internet and mail sales index has also been raising, and now it amounts to 193.3 percentage points. It has grown by almost 94 percent since 2010.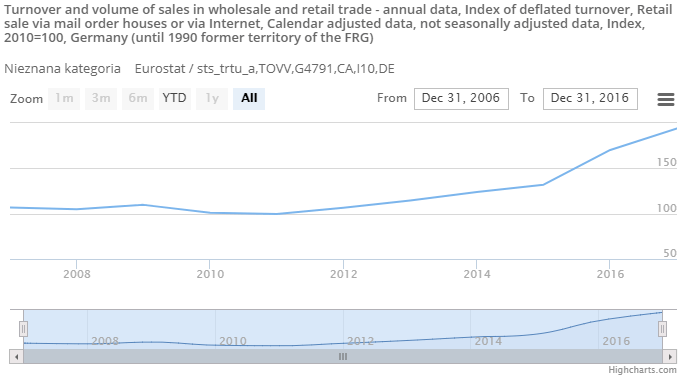 Czechia is far ahead of Germany and France. The index illustrating mail orders and online purchases in the Czech Republic stands at 281.5 percentage points. It also made progress since 2010 as it developed by 181.5 percent.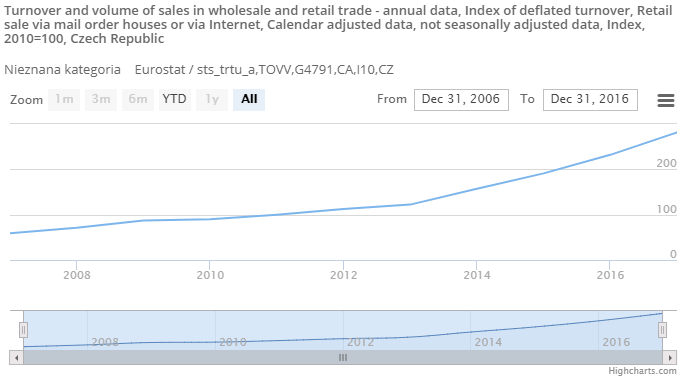 Among the countries mentioned, Lithuania is the absolute leader. The Internet sales and mail order index accounts for 548.7 percentage points! It rushed forward by 479 percent!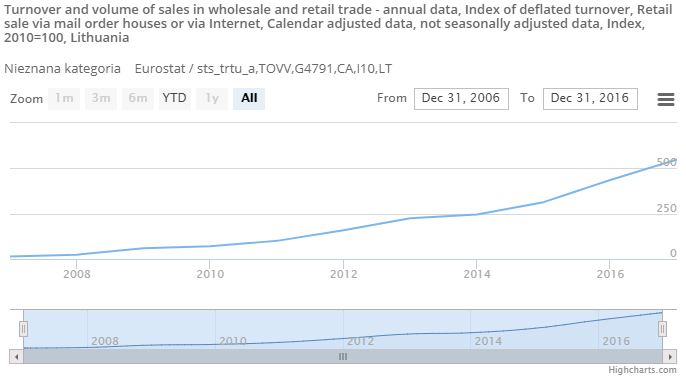 Sarah Pine-Swierczek