Today is World Teachers' Day which has been held annually since October 1994. In 2017 new provisions on education entered into force. This year gradual decline of junior high school has started. Teachers who have worked in junior high schools are assigned to primary schools, teaching in grade levels 7-8.
More and more parents send their children to kindergartens. In the past, mothers usually stayed at home to look after their children. Now, as women become more independent, they send their youngest children to crèches. Therefore, the number of teachers in the kindergarten has gradually increased. Since 1975 there has been an increase of about 40,000 employed nursery school teachers.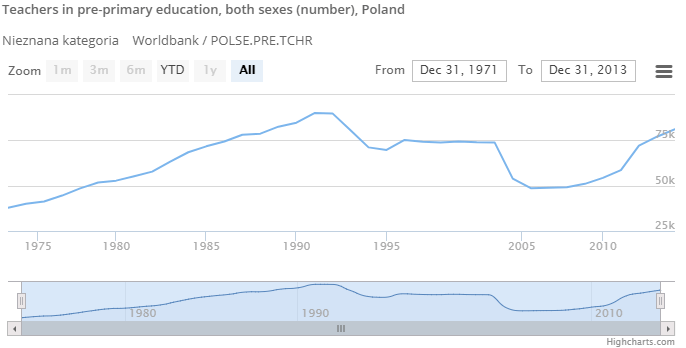 In the primary school the trend has been decreasing recently, but probably after this year, there will be a considerable increase due to the merger of elementary school with junior high school. After all, the most numerous group of teachers is in primary schools with the number of about 220 thousand people.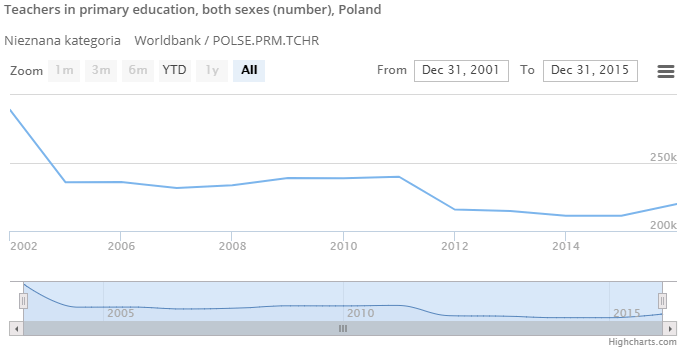 Higher education institutions are becoming increasingly popular every year. In 1993 it was reported that 61,000 people were lecturing at universities, the latest data show that this number has risen to more than 100,000.