As strange as it may seem, some houses refuse from having access to the Internet. Eurostat reports that in the whole European Union 28 percent of households do not use Internet due to lack of skills.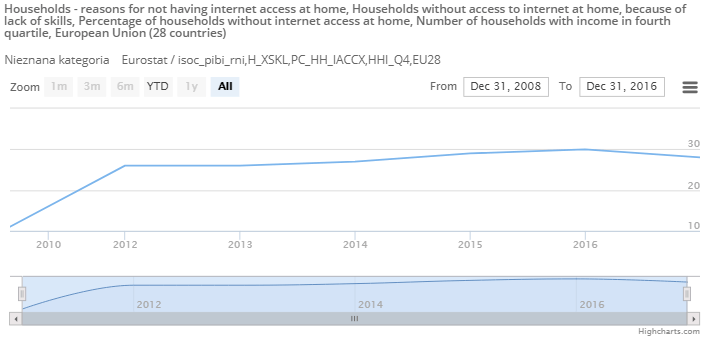 Another reason for rejecting Internet access is privacy or security concerns which declared 14 percent of households.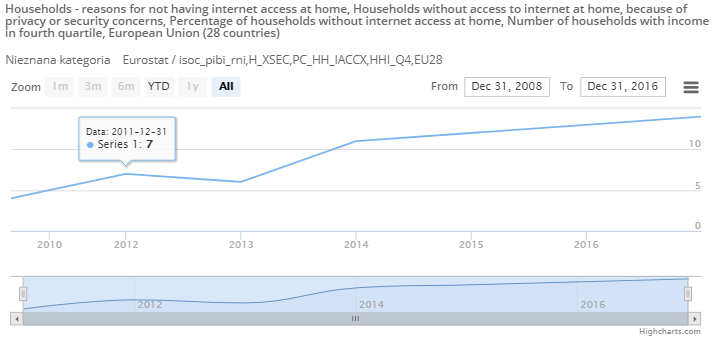 For some Internet access is utterly useless because of uninteresting content what indicated 47 percent of households.
People also claim that costs related to equipment are the cause of not having Internet what reported 23 percent of respondents.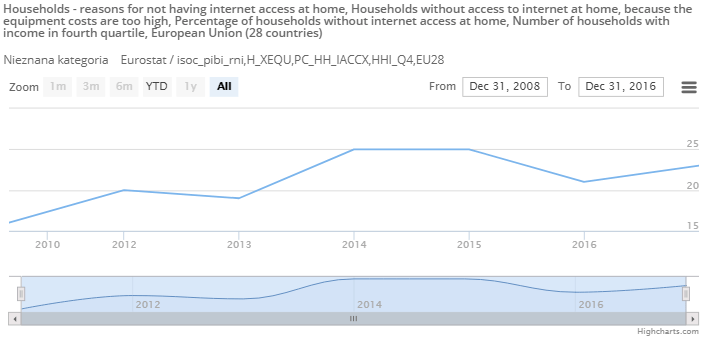 Sarah Pine-Swierczek